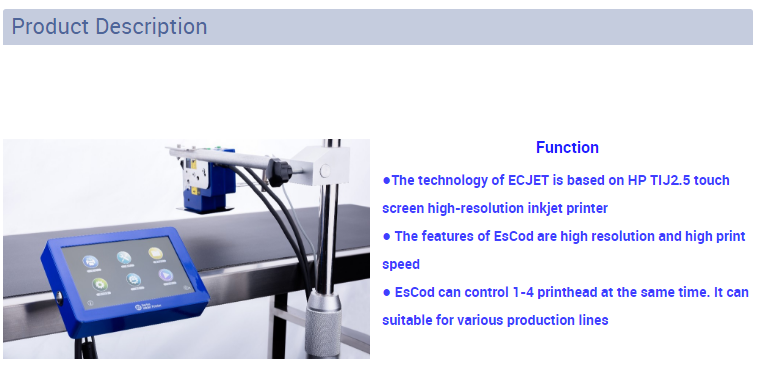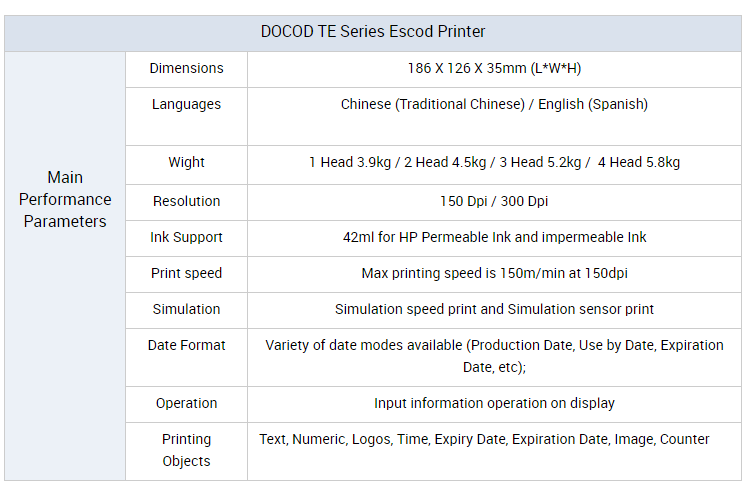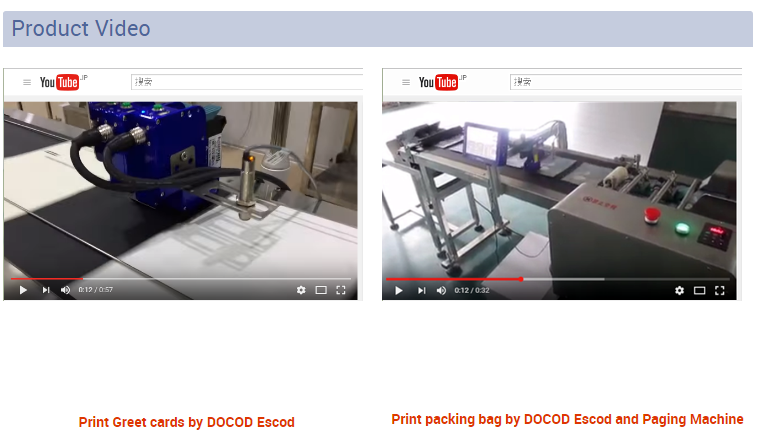 website : https://youtu.be/gPFJOg0lcN0 website :https://youtu.be/AT7sTsC0Bvw

Key Benefits:

1. 7-inch touch-screen user interface, easy to operate.
2. Highly integrated systems, small and simple, easy installation and maintenance.
3. Full Metal Jacket, industrial design is more robust.
4. Using HP original driver board, higher print quality.
5. Wireless nozzle authentication technology, more reliable, more intelligent.
6. High production efficiency, max printing speed is 150 m / min at 150dpi.
7. Simulation sensor,flexible application.